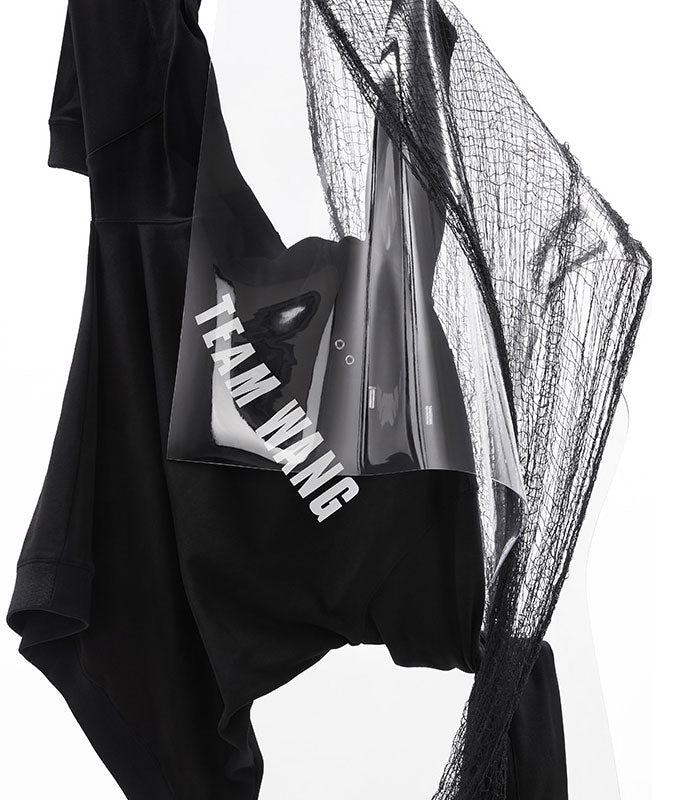 TEAM WANG design is a luxury streetwear label founded by Jackson Wang, co-founded by Henry Cheung, and based in Shanghai, China. The brand embodies spirit and legacy with its slogan, "Know yourself, Make your own history."
TEAM WANG design provides more imagination than a brand; it is a vision. Through conveying the brand philosophy, establish a new attitude and new image for the public, "Fashion is not about just wearing the best brands, but it is about finding the style and making confidence."
Most collections focus on minimalist essentials, and the design of "EYELETS" behind each piece, symbolizing connection and cohesion, is a reflection of oneself in all directions.
INVISIBLE MAN
By breaking the conventional thinking, TEAM WANG design selects invisible man to substitute the model in the traditional sense to present the products in the opinion of Jackson Wang, the creative director and the designer of the brand: TEAM WANG should not be prematurely represented and defined by a definitive image.
In the universe of TEAM WANG design, it tears off various kinds of social labels, breaks the bounds for being the ubiquitous, and almighty Invisible Man who cannot be defined with the exploration of limitless possibilities beyond knowledge.