TEAM WANG POP- UP STORE & CONCEPT SPACE
Located in Kerry Center, Shanghai, TEAM WANG pop-up store & concept space is not only TEAM WANG's first pop-up store, but also an artistic space for TEAM WANG to present our concepts and ideas.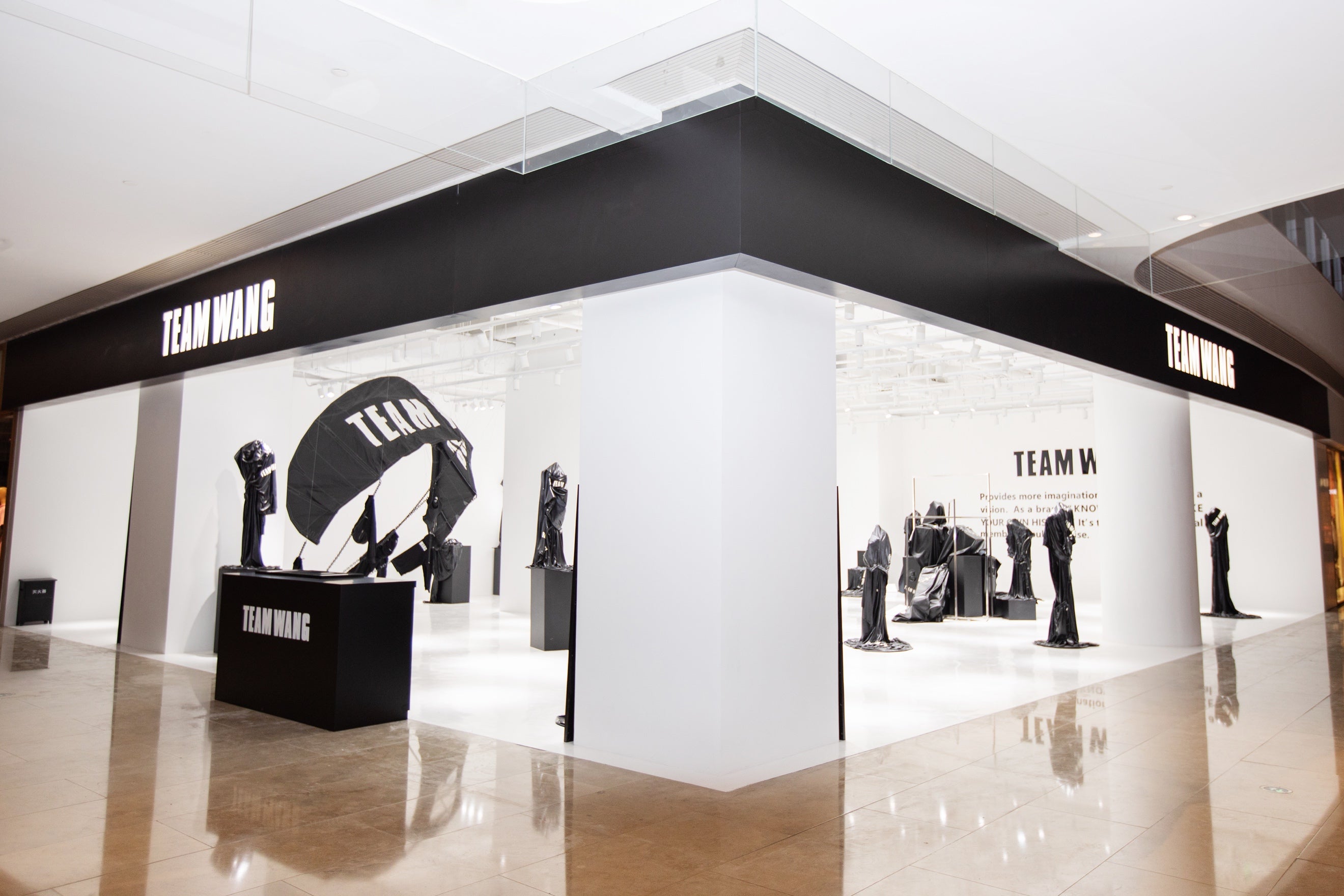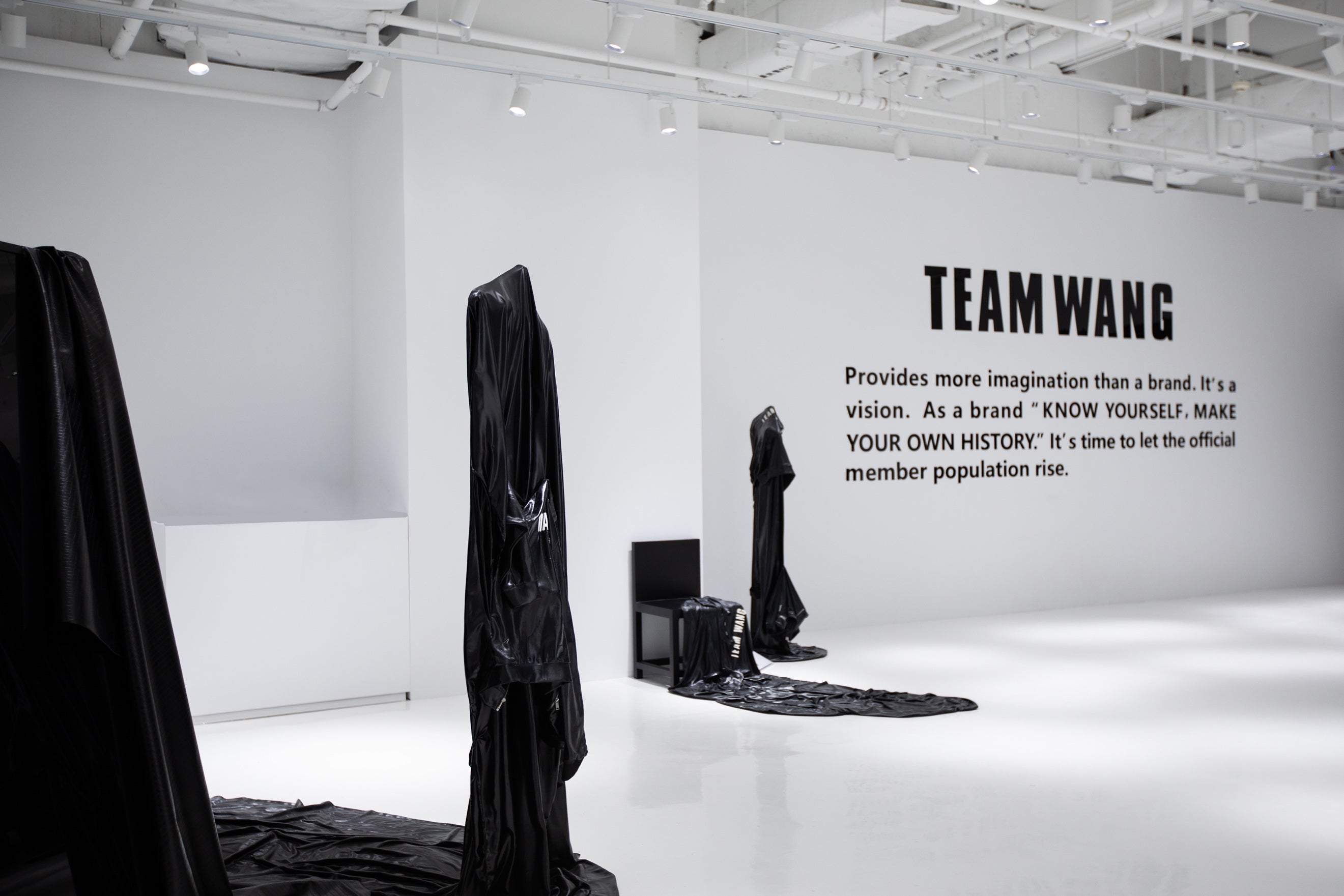 Art Installations
Installation A: [Invisible Man]
In TEAM WANG's first video campaign [Invisible Man], the hyper conceptual 「invisible man」become reality and appear as art installations. By covering all over the art installations, Items from our first cookies – [THE ORIGINAL] are given various shapes, symbolizing the unlimited possibilities of TEAM WANG.
Installation B: [Kite Surfing]
Displayed in the pop-up store, the TEAM WANG customized Kite Surfing is inspired by TEAM WANG's desire to explore the unknown, Items from our first cookies – [THE ORIGINAL] are strung together with metal chain through our signature 「EYELET」, representing the cohesion and connection between TEAM WANG official member.
Installation C: [Black Mirror]
The futuristic black mirror is an artistic expression of TEAM WANG's spirit: KNOW YOURSELF, MAKE YOUR OWN HISTORY
Installation D: [The Cart]
This art installation is built with components from a customized TEAM WANG cart. The installation represents TEAM WANG as a community, while the components represent individuals from this TEAM WANG community.