TEAM WANG SPARKLES – THE CARTS
Let your imagination fly.
— TEAM WANG Designer & Creative Director Jackson Wang
Drawing inspiration from Flight, TEAM WANG officially launches TEAM WANG SPARKLES - THE CART, a limited edition wine cabinet. At the beginning of TEAM WANG, THE CART was already displayed in the TEAM WANG pop-up store & concept space as an art installation. 'Let your imagination fly.' This is a message that our designer & creative director Jackson Wang wants to pass on to every official member through the brand. For TEAM WANG, the CART is a symbol of our inexhaustible pursuit of freedom and unlimited imagination. The design of the wine cabinet is inspired by the air cart on the plane, it is always reminiscent of the time when flying in the air. Travelling in the vast sky without borders, without bondage, you can have endless inspiration and creativity.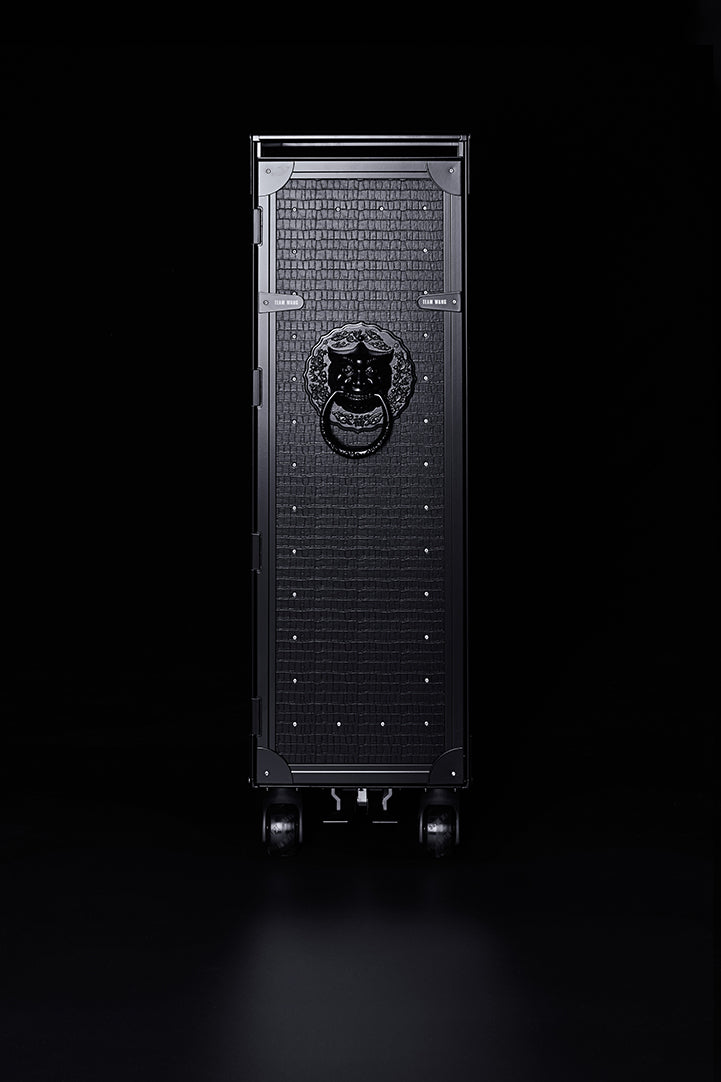 The wine cabinet is based on TEAM WANG's iconic black color and is customized with air cart technology. The metal logo and crocodile effect leather cabinet are exclusive to TEAM WANG.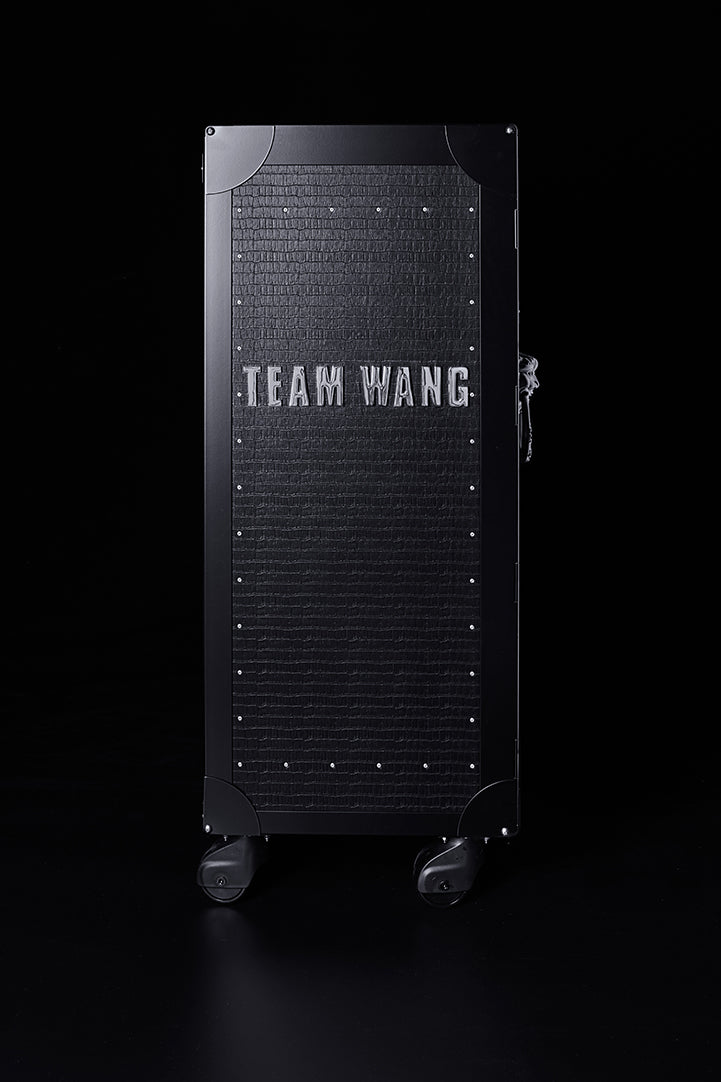 The traditional lion head door buckle of the cabinet door is a fun experiment that combines the classical Chinese aesthetic with the modern spirit of TEAM WANG.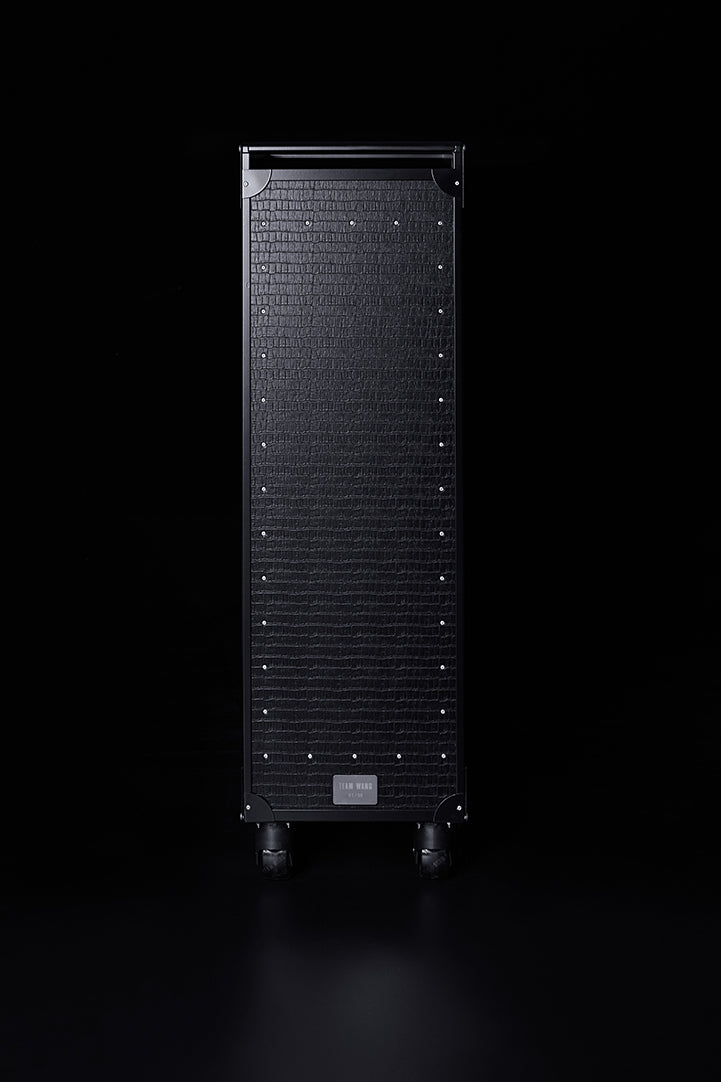 The inside of the door and the wheels are decorated with dark TEAM WANG logo.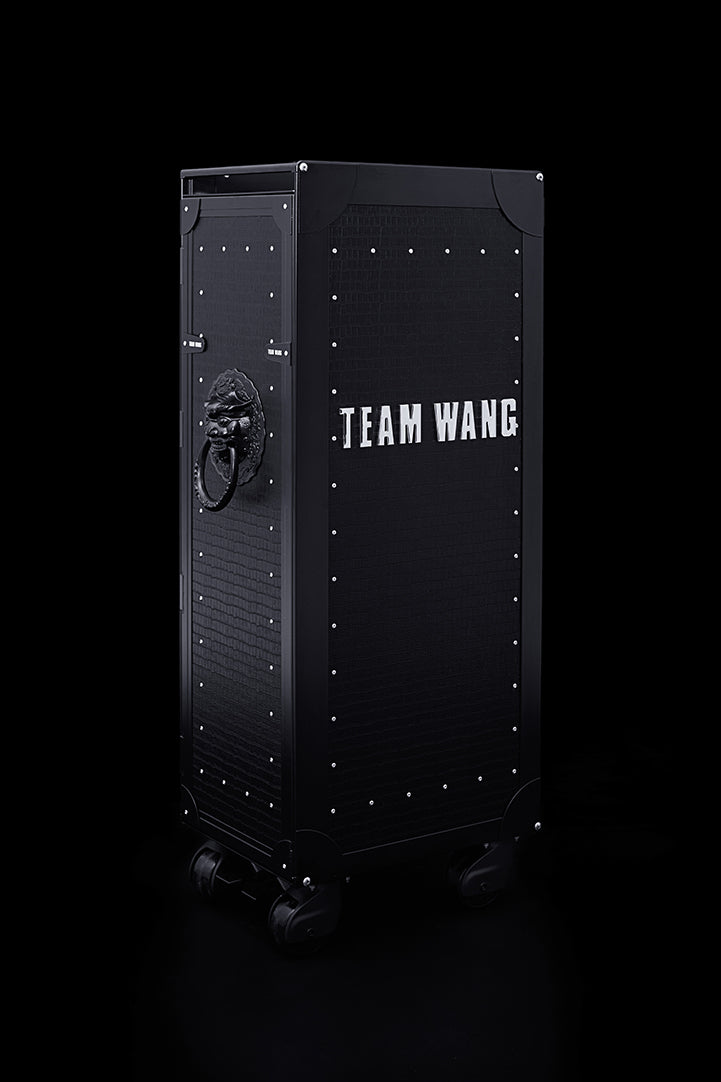 The wine cabinet comes with a set of TEAM WANG custom wine sets (including 6 red wine glasses, 3 champagne glasses, 9 beer glasses and 1 bottle opener).
The CART is limited to 50 sets worldwide, the metal nameplate behind the wine cabinet are all printed with a serial number, each set of wine cabinet is a unique existence.