TEAM WANG design SPARKLES - STAY FOR THE NIGHT
Let's Enjoy, and Welcome Freedom, Tonight
SPARKLES - STAY FOR THE NIGHT Vibrant Limited Home Collection. After the success of SPARKLES - KNOCK KNOCK, TEAM WANG design once again shows the world its limitless creativity and imagination, thus introducing a new home collection. This collection continues to pay respect to the past collections' timeless aesthetic and creative concept. The inspiration came from the carefree and untroubled mindsets within the city nightlife, creating "STAY FOR THE NIGHT" as a theme and offering solace to those who wander at night. This special collection embraces individuality, creative thinking, and enthusiasm into its designs. As the sky slowly darkens and nighttime slowly ascends, this collection welcomes everyone to forget about everyone else, and be true to yourself.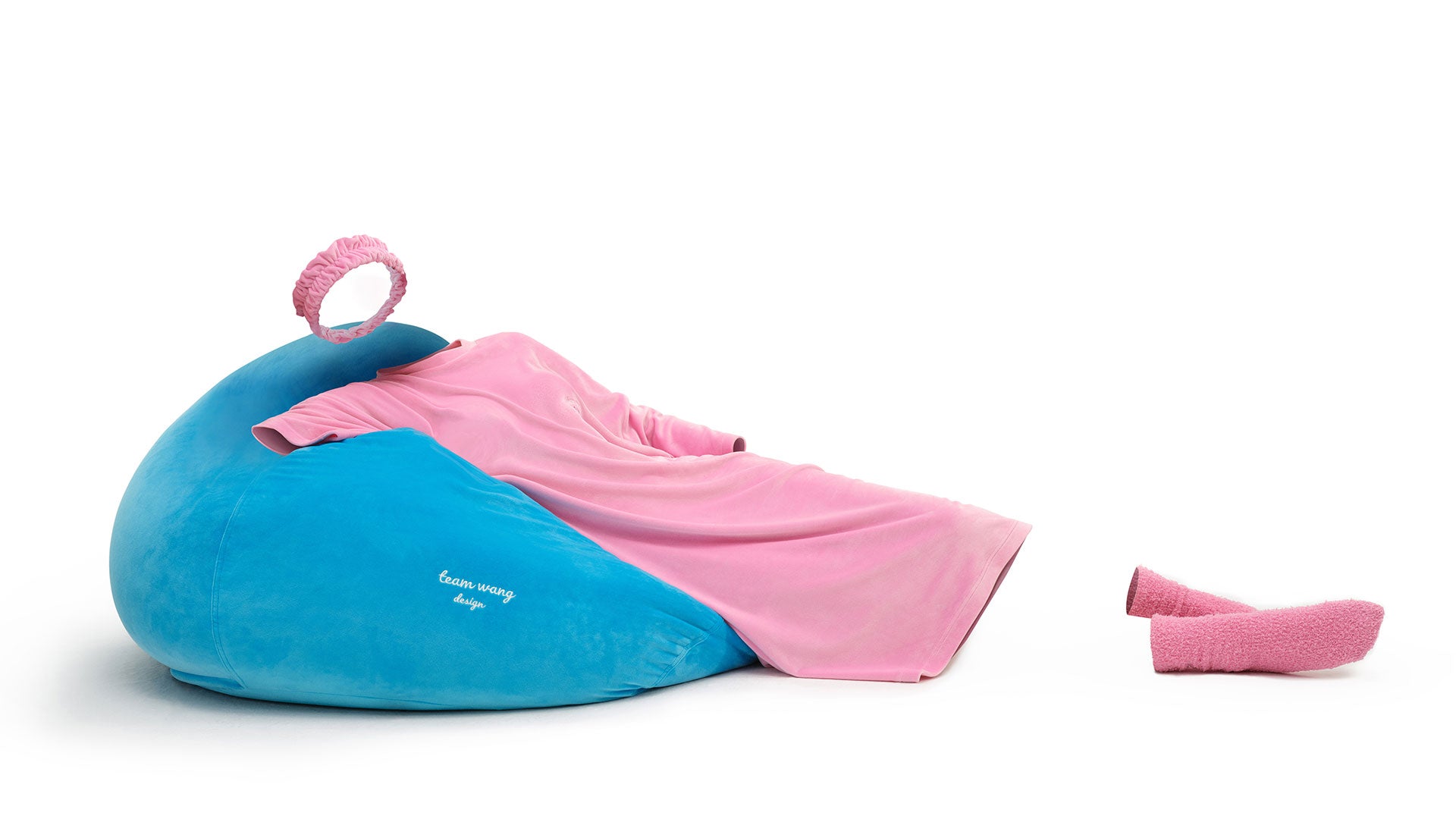 Based on the core brand spirit of "KNOW YOURSELF, MAKE YOUR OWN HISTORY," this new collection uses vibrant and lively colors - a combination of blue and pink on velvet and silk fabric, kissing the skin with comfort and style. The collection's classic and minimal cut paired with its baggy and oversized design creates streamlined silhouettes, opening the clothing to a variety of different occasions and wear. This will also be the first time TEAM WANG design attempts to introduce a bolder palette of colors to its designs. As an ode to creation and invention, each design is meticulously illustrated and planned and pursued to its truest form. This pursuit makes the use of color particularly stunning in this collection. Alongside its brand new logo, this SPARKLES collection has infinite possibilities of creation and concept.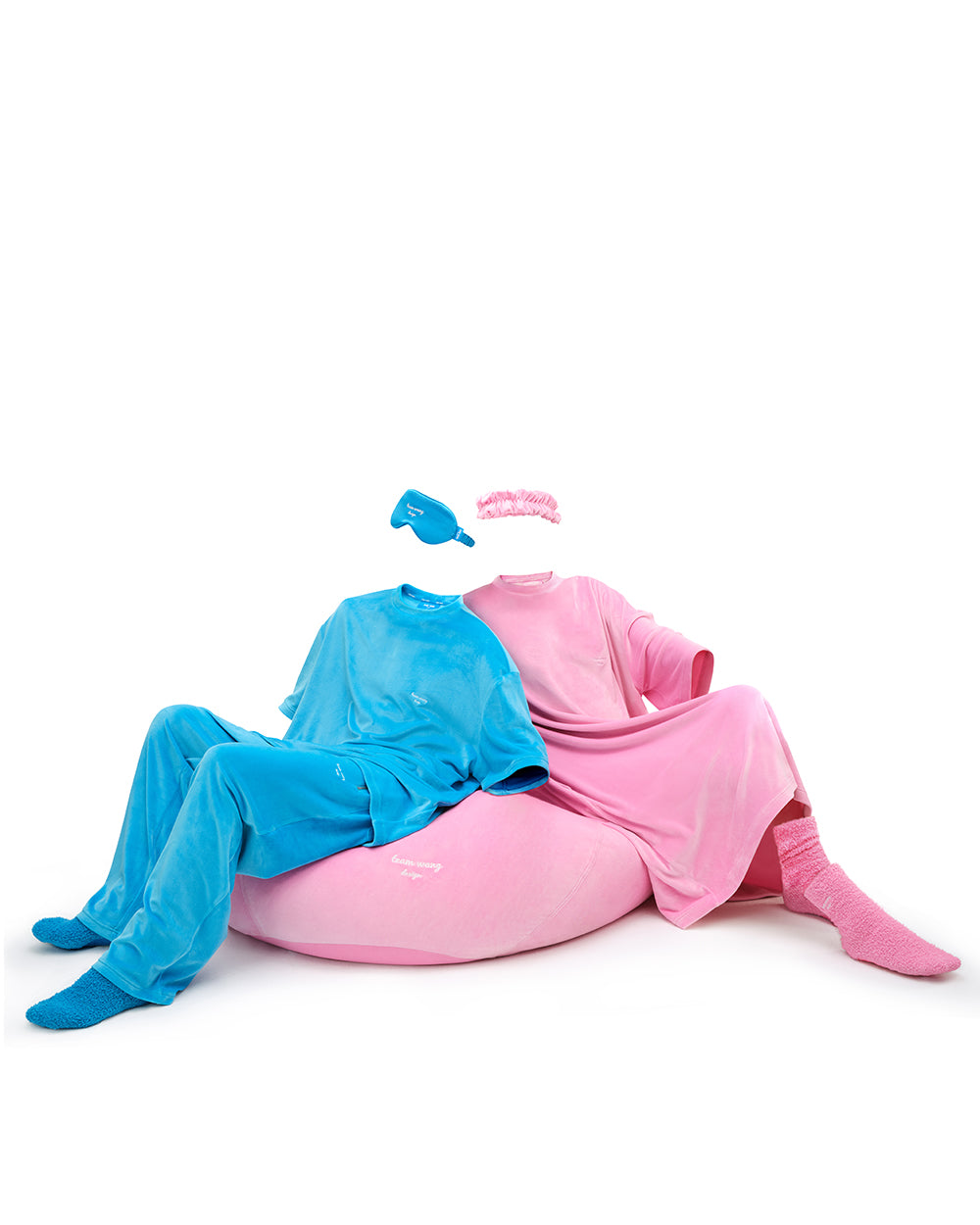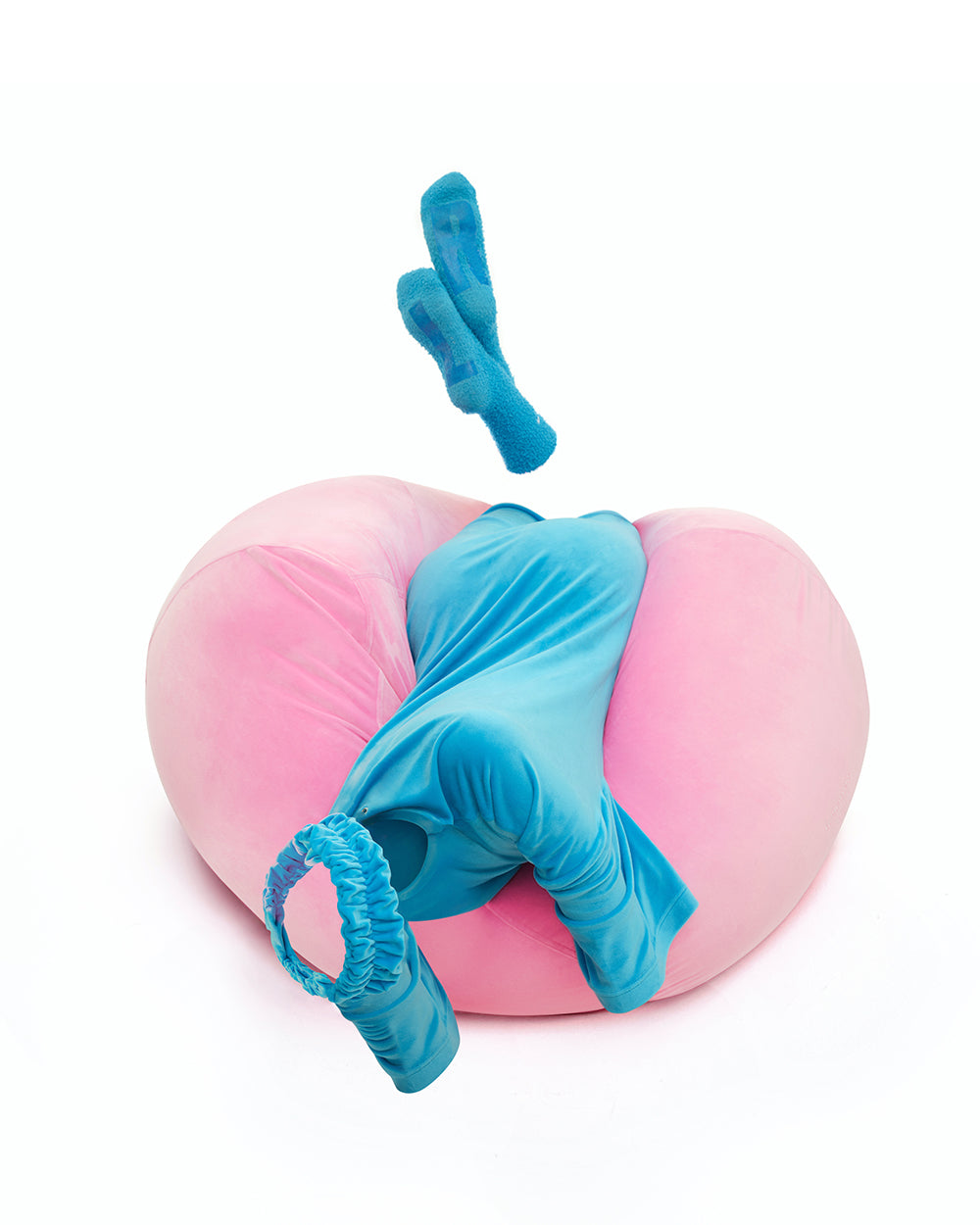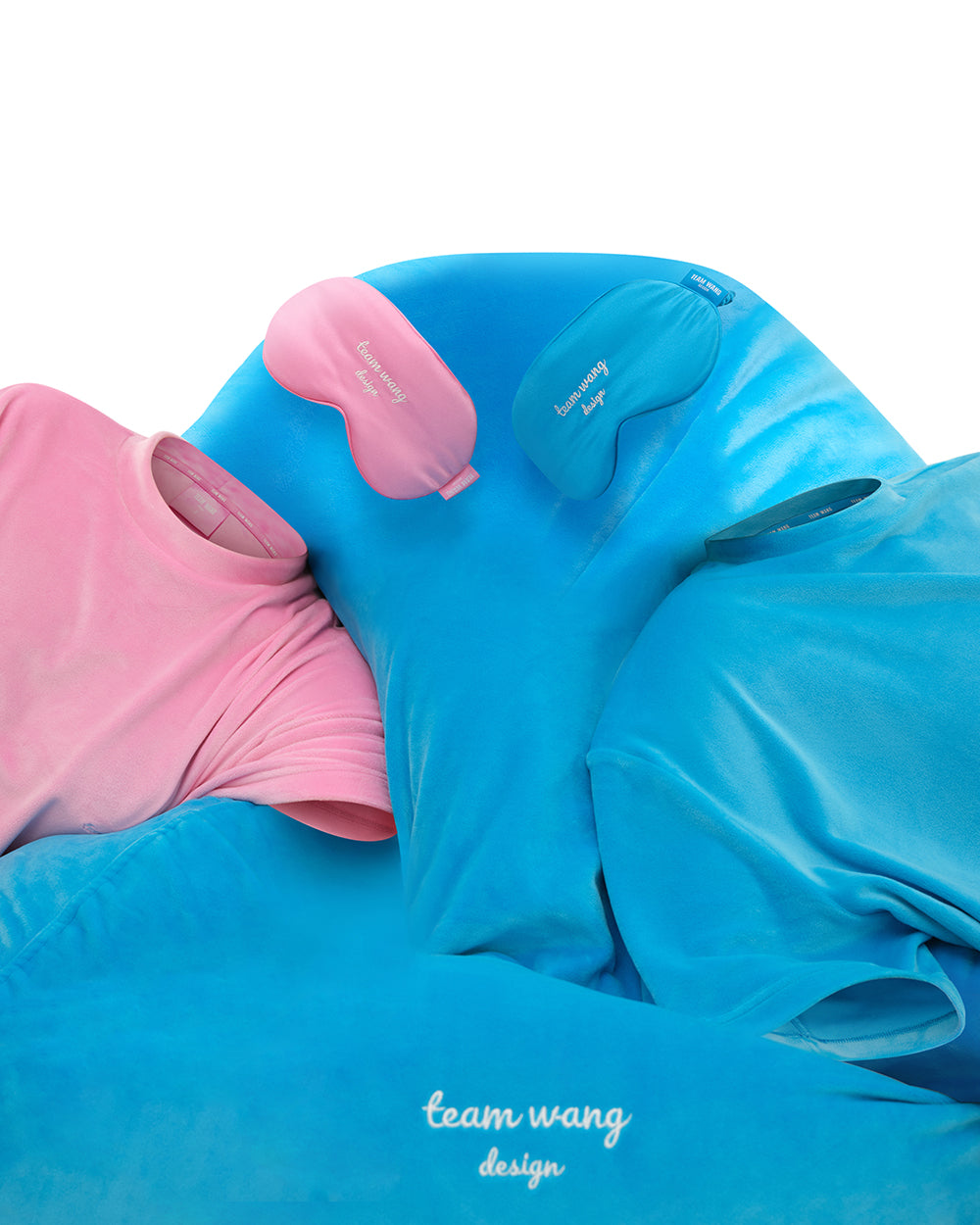 From vision to inspiration, a nod to creation. The new SPARKES - STAY FOR THE NIGHT Vibrant Home Collection shines through an ingenuity never seen before this season - not just in its designs, but also the first time TEAM WANG design will make bold attempts at trying new product categories. This time, the brand has introduced several lifestyle items, continuously enriching the product line. This isn't just an add-on to the brand's original designs, but a major breakthrough from TEAM WANG design. The new logo is embroidered onto the products, a lively accent to this SPARKLES' core message. Aside from everyone's familiar and classic t-shirt, jacket, and trousers, this collection also brought in an extra-oversized t-shirt, with TEAM WANG design's iconic DNA detail - a bright silver EYELET.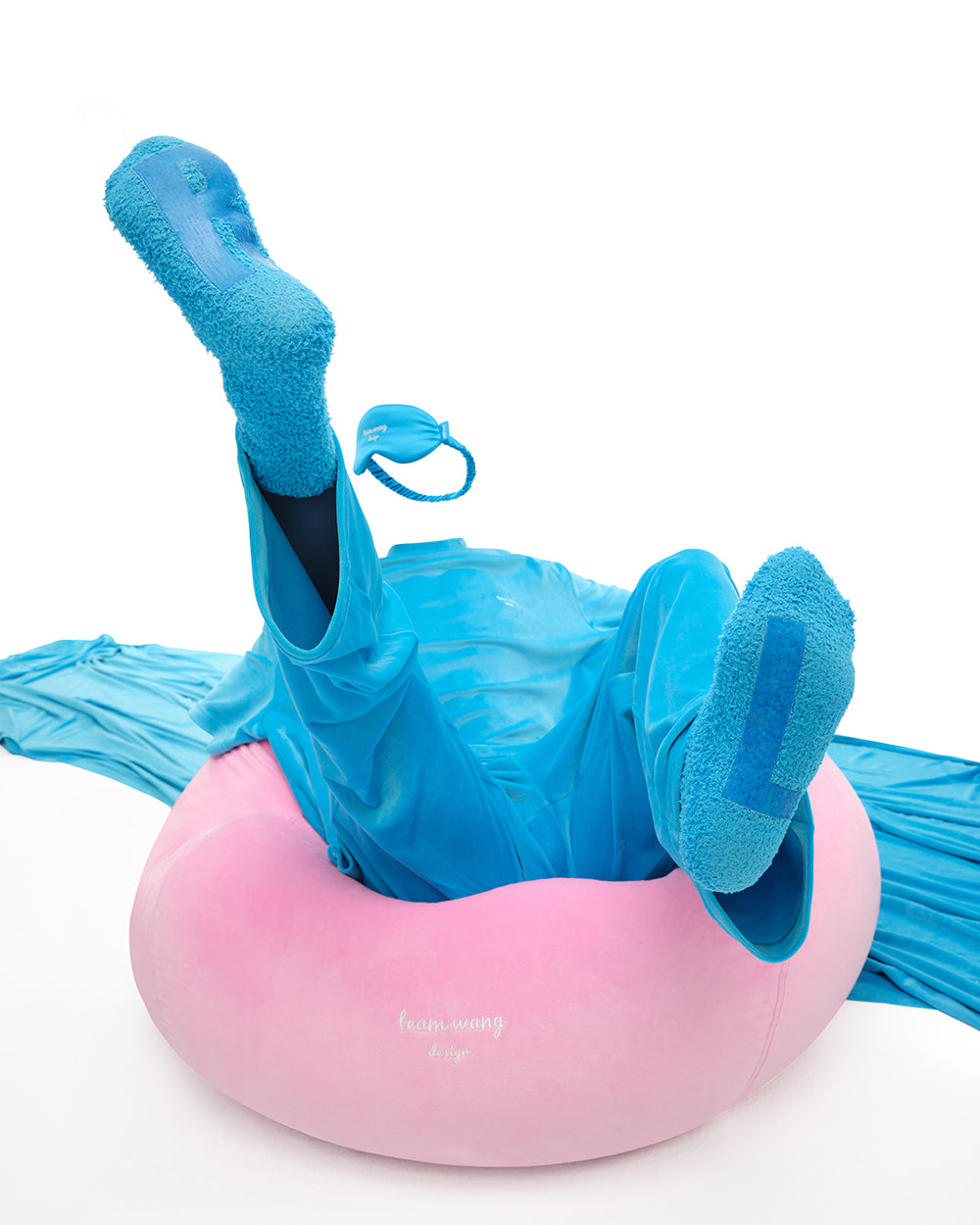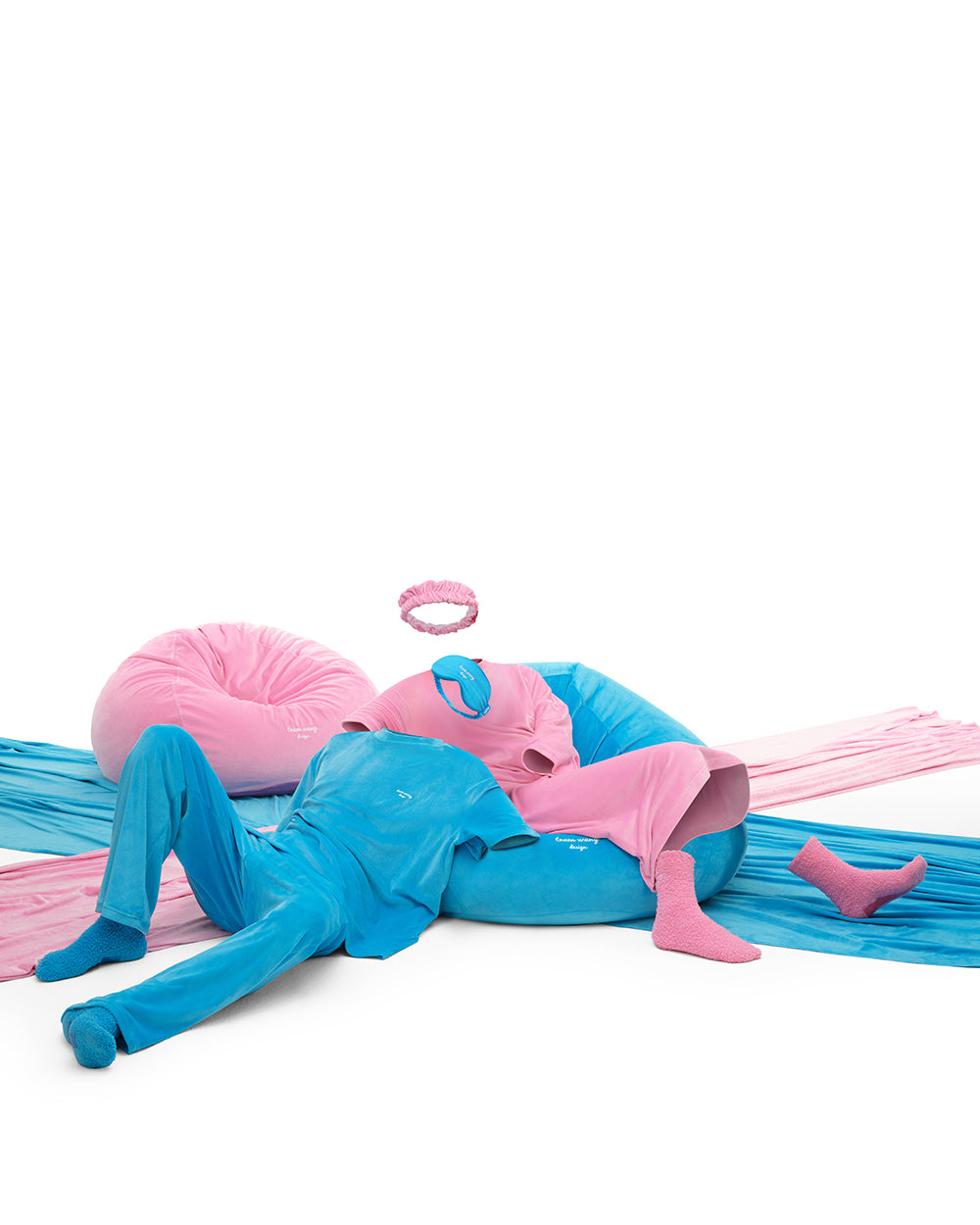 The super oversized style also creates a sense of spontaneity and leisureness in the embrace of the night. On top of that, STAY FOR THE NIGHT also brings in a new, lightweight bean bag sofa, as well as eye masks, hair ties, socks, storage bags, and other home collection items. Specifically designed for those cozy nights and twilight hours, this collection brings healing and relaxation into everyone's homes. Several items in the collection are embroidered with "team wang design" in white handwriting, showcasing the brand's personality and detailed thinking. Whether it's the vibrant blue-pink palette, the bright silver EYELET, or the merge of classic and forward designs, TEAM WANG design has fabricated a comforting atmosphere for the night.
The woes of the day will always transform into the creativity of the night. This SPARKLES - STAY FOR THE NIGHT Vibrant Home Collection is TEAM WANG design's interpretation of freedom, reality, and comfort, creating a relaxing and pleasant atmosphere. This collection hopes to inspire every OFFICIAL MEMBER to be fearless, to explore within yourself, and find the one thing that brings you freedom and enjoyment; to truly "KNOW YOURSELF, MAKE YOUR OWN HISTORY."
As the sky darkens and the noise disappears, the city finally lights up with sparkles of romance. Let us forget about our boring daytime routines, and sway to the rhythms in our dreams. Hold the scattered pieces of joy in your hands, be carefree, and live in the moment. Let's enjoy, and welcome freedom, tonight.