TEAM WANG is not just a brand; it is more of an attitude of 'knowing yourself' ,it encourages you to have a continuous retrospection on who you are". To TEAM WANG, [KNOW YOURSELF, MAKE YOUR HISTORY] is the spirit of our brand,it is also our attitude towards life of which we wish to transmit to every official member.
With the inspiration from [KNOW YOURSELF MAKE YOUR OWN HISTORY] which is the brand spirit, Jackson Wang who is the creative director & designer of the brand decides to first present BLACK MIRROR, the limited product in the series of TEAM WANG SPARKLES.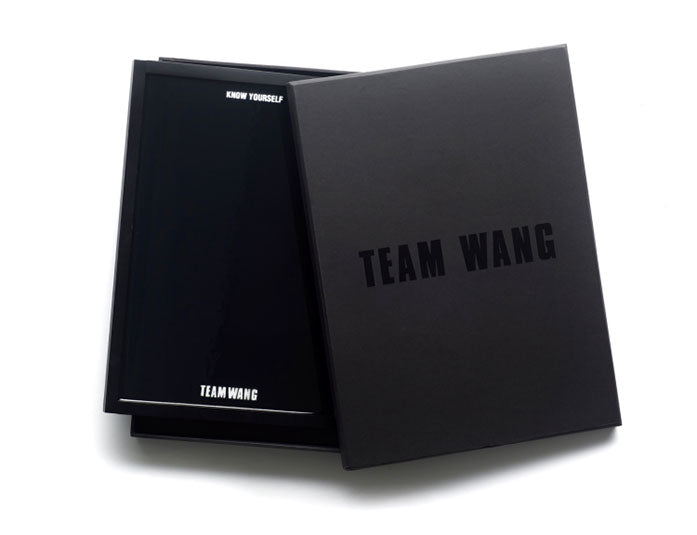 Looking into the mirror, is a behavior that we all practice in the morning. Black is the symbolic color of TEAM WANG. Through the BLACK MIRROR, TEAM WANG hopes that you could look through yourself and into your "ego" of deeper level for the communication with your inner self and the examination of your inner heart: Do your truly know yourself?
BLACK MIRROR which is the limited product is manually manufactured by craftsman. Every BLACK MIRROR is unique.