Jackson Wang Looks Inward with New Team Wang Collection
The K-Pop star's latest drop is inspired by self-reflection.
01.21.2021 by Sabrina Abbas
L'OFFICIEL: What was the inspiration behind the COOKIES 2 collection? Jackson Wang: I really like the velvet material because it is as soft as human skin, displaying vitality and resilience of life. This time the Concept Space theme of THE VELVET collection—"ME vs ME" is also designed to output the same concept. We hope to continuously explore the internal self through fashion and expression with our official members as our canvas. L'O: The concept behind the launch event is that you are the only person holding yourself back. Could you elaborate on a time when you overcame self-sabotage? JW: Its non-stop for me. I work around the clock and it's been something I'm used to. I think the best advice is to be disciplined. Being healthy training your mind and body. This includes proper diets and fitting exercise in between busy schedules even if it's stretching at night before you go to sleep.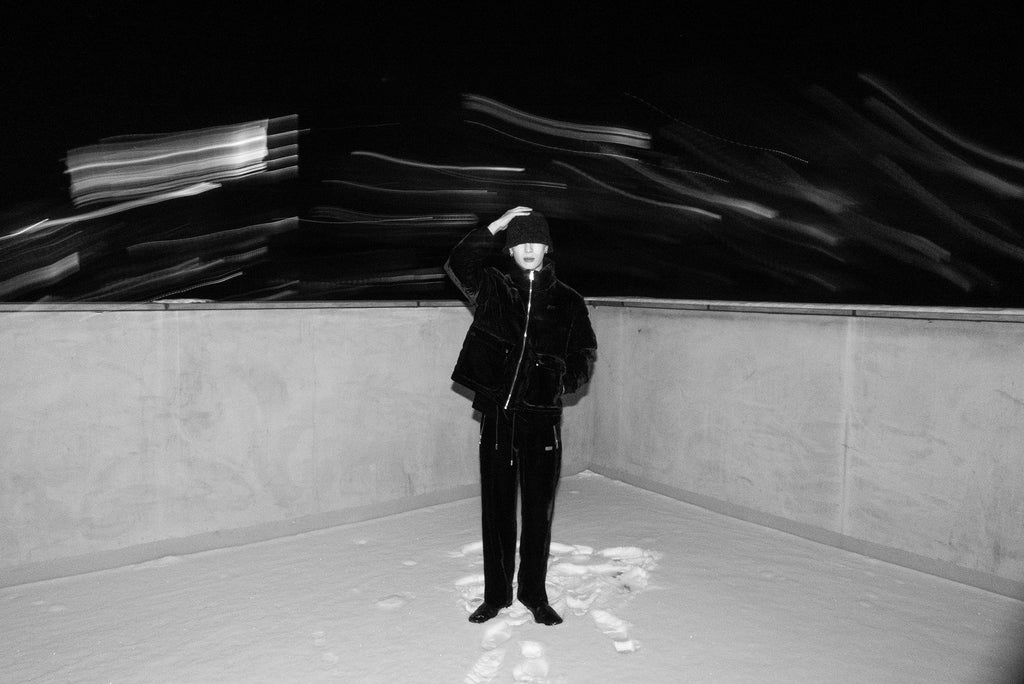 L'O: Which designers, brands, or artists do you look to for inspiration when working on your own projects?  Who would be your dream Team Wang collaborator?
JW: I am inspired by like-minded creatives who understand the attitude needed to challenge themselves in order to succeed and reach their goals. Pushing boundaries through dedication and commitment takes not only perseverance but also personal strength and focus. From my own designs to my collaborative projects, this attitude is key to everything we create.