GOT7's Jackson Wang Launches Second Team Wang "Cookies" Collection
Date:19 JANUARY 2021
Reference:TEEN Vogue
GOT7's Jackson Wang never stops, in music and otherwise. Tallying in partnerships and campaigns with the likes of Fendi, Adidas, and Armani, Jackson is already one of the biggest celebrities in the style game – and all while being in and out of the studio. Over the summer, the superstar launched his own streetwear line, Team Wang, with a collection titled, "COOKIES – THE ORIGINAL." Now, he's back with a sequel to the debut: "COOKIES – THE VELVET," which he unveiled on January 17 alongside a pop-up space in Shanghai.
"At Team Wang, we call each collection 'Cookies'. Regardless of our fashion or music production, the backbone is always Team Wang's vision and philosophy. In this context, fashion is just like a snack, so we call it 'Cookies,'" Jackson explained in a press release.
In terms of visual sensibilities and in line with the debut, Team Wang kept this sophomore collection all black. The 11-piece collection has an offering of jackets and vests, round-neck sweaters, T-shirts, handbags, fishermen hats, baseball caps, and accessories, but, as expected, in the key of velvet. "The velvet that personifies the entire collection is a fabric full of strength and emotion, yet soft like skin," Jackson recently told British Vogue.
In place of traditional human models, Jackson opted for a photo campaign featuring a faceless figure that Team Wang refers to as the "Invisible Man." Jackson used the Invisible Man concept for the debut collection as well and, per a press release, it aims to "shatter the traditional prototype image as unrestrained and undefined."
"Black gives me a lot of ideas. When I close my eyes, my imagination is limitless — I do not need any outside voices [when I] am deep in thought," Jackson said about his creative process. "We always use the invisible man [to model the collection] because I don't want people to limit themselves — know yourself and make your own history."
Available now on the Team Wang's site, the collection is intended as a traditional menswear release but, as the Invisible Man suggests, there is no limit as to who can wear it (and I personally have my eyes on a few things!)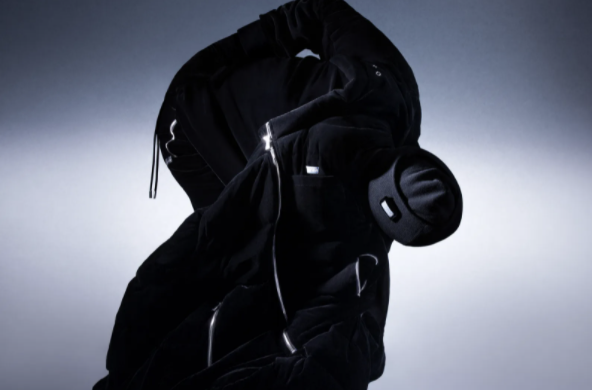 ---